Why Porcelain Tile ?
Why Porcelain Tile ?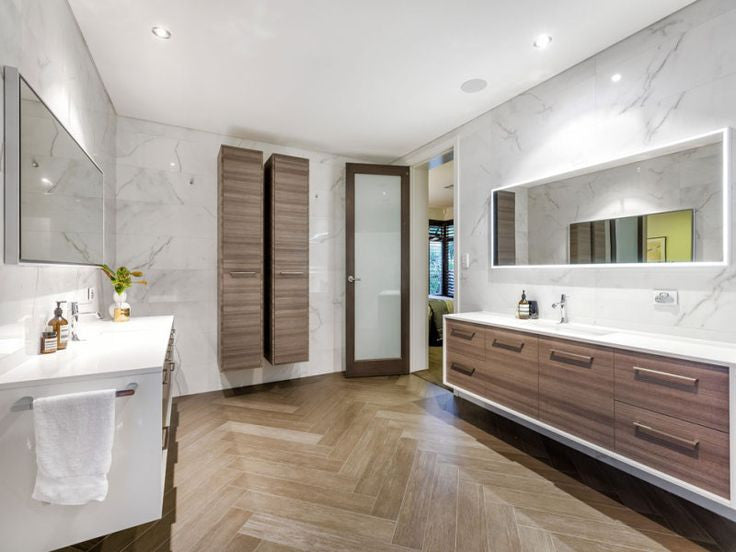 Porcelain Tile is a newer type of ceramic tile, though it is made from finer, denser clay and is fired at higher temperatures. In addition, porcelain tile is tougher, more resistant to scratch and stains than other types and more durable too. It can easily endure in heavy foot traffic at both residential and commercial locations. Porcelain tiles can withstand as a best option for their sturdiness, durability and scratch resistance, among other features. Today it's becoming an increasingly a popular option for flooring and become an ideal choice for tile flooring applications.
You should consider the following benefits of investing in porcelain tile flooring for your home.
Resistance to Wear and Tear- Porcelain tile can be used anywhere because of its good looking surface, however over time of wear and tear any kind of flooring can be foreseeable. On other hand, porcelain has a high breaking strength than other flooring and maintains the appearance much longer than other floors, as it is extremely harder and non- porous too. Porcelain tile flooring is hard wearing material where it can resist to stains, scratches, fading and chipping.
Low Maintenance- Porcelain tile is much easier to maintain as it repels stains and doesn't require any sealing for water resistance. Spills can be cleaned up easily usually with water and a bit of detergent (if needed) from impervious surface, where it can also resistant to harsher cleaning agents. Porcelain floor tile looks great for years to come with very little maintenance.
Holds up in High- Traffic Areas- Porcelain floor tile is an ideal choice for the areas of home of high traffic and will outperform other tiles in both long- term appearance and durability. Some other flooring material may quickly wear and can become scuffed and shabby- looking. But, even in high traffic it maintains the appearance as new.
Available in many styles- You have limitless styles in porcelain tile flooring as these tiles are made to look like granite, slate, marble, wood or limestone depending on the style you look for.
Durability- One of the main advantages of porcelain tile is its durability. It is much denser than standard ceramic tile as it is fired at higher temperatures and made from more refined clay. If these porcelain tiles are get installed properly, it lasts for life time with best durability.
Moisture- Porcelain tile is less prone to moisture absorbing as it is so dense and especially good in colder climates that can direct to freezing, where your tiles will not crack easily.
Cleaning- Another best advantage with porcelain tile floor is that, very easy to clean and maintenance. It is non- porous in material and it gets protected from bacteria. These porcelain tiles are essentially stain- proof and highly resistant to slipping. It can be used in either indoor or outdoor applications.
Disadvantages of Porcelain Tiles -
Density- One of the disadvantages of porcelain tile floor is density. Density is that porcelain tile is too hard and more difficult to cut the tiles.
Weight- Weight is another disadvantage of porcelain tile as it is heavy in weight; if one of the tiles is accidentally dropped it would certainly break. You have to ensure that the sub-floor is strong enough to support the weight of the porcelain tiles.
These are some of the benefits and the drawbacks of the porcelain tile flooring. However, you can say that porcelain tiles are ideal choice for high or less traffic areas. It is denser than standard Ceramic Tile and it's highly durable. These tiles are highly moisture resistant where you don't have to worry about the cracks in colder climates. These porcelain tiles are long lasting flooring material today which has a broad range of colors, textures and patterns including decent imitation of marble, travertine, etc.