News
News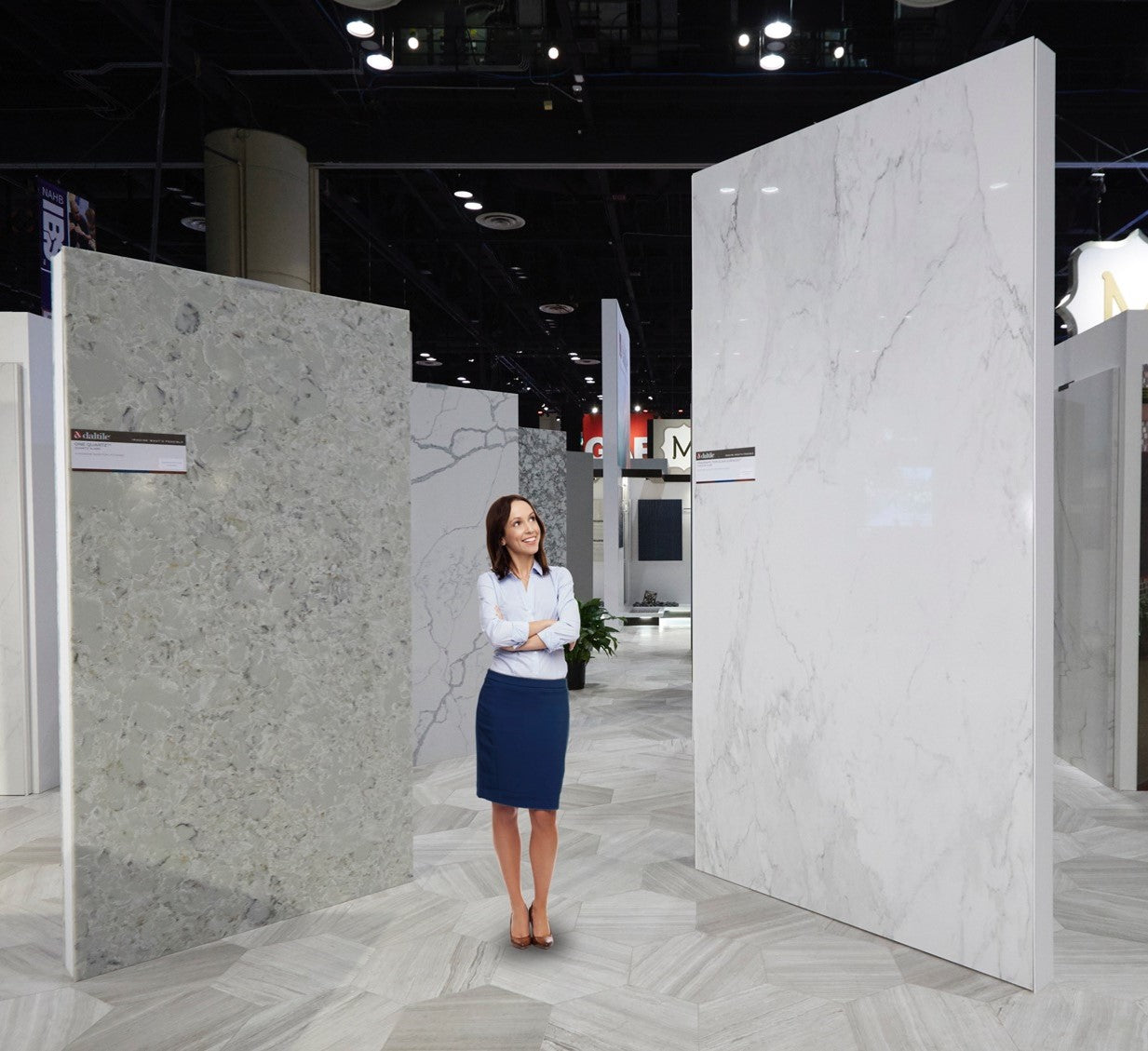 Large Format Tile Installation
Here's a quick Installation for Large format tiles. 
Large format tile is considered to be any tile with one side longer than 20". Since their inception into the tile world, large format tile has not only grown in popularity, but also in size. From 24x24 all the way up to 60" x 120", larger tiles are all the rage (including popular wood-look plank tiles). large format tile also comes with benefits you won't get from smaller sizes.
CLEANING AND MAINTENANCE
By it's very nature, large format tile covers a bigger surface area per tile. In return, you get fewer grout joints on the floor and walls compared to smaller sized porcelain and ceramic tile. Fewer grout joints means less time scrubbing cracks, and less room for mold and mildew to build up. 
VERSATILITY  
Large format tiles come in a variety of styles, patterns and colors. From concrete, to marble, to polished porcelain to stone, you can find just about any look in large format. Larger tile and fewer grout joints adds an elegance to any project and even helps expand your space. Large format tile has always been popular when it comes to floors (wood-look plank tiles continue to gain popularity), but recently they have gained more traction when it comes to wall tile options as well. 
INSTALLING LARGE FORMAT TILE
Large format tile, while beautiful, can present it's own set of installation challenges. Like any installation, you should always follow the manufacturer's recommendations and instructions. That being said, below we will provide some tips and tricks to help your installation go a bit smoother.
PROPER SUBSTRATE
Obviously a larger tile is heavier than smaller subway or mosaic tiles. What people may not realize is that a heavier tile requires a stronger substrate. Just as important as having a strong substrate, it is also crucial to have a flat floor when installing large format tile (with smaller tiles, this can be masked easier).
It is required that the variation for 10 feet of installation not exceed 1/8 of an inch. For floors that are not level, consider using a skim coat, patching or  self-leveling system from TEC or Laticrete. You also may want to consider a crack isolation membrane, which are also offered by both TEC and Laticrete. Crack isolation membranes come in 3 types: sheeting, liquids and trowel-applied. 
It is a great idea to purchase a complete installation system from one of our vendors. Both TEC and Laticrete offer systems that include crack isolation membrane, thinset and grout. Purchasing your tile installation system from the same vendor ensure the products work well together, and they can improve the warranty offered by the chosen vendor.
Not ensuring a flat substrate may create a condition where on edge of the tile is higher than the adjacent tile. This created an uneven and unsightly appearance, as well as a tripping hazard. This is call lippage. ANSI and TCNA handbooks list allowable lippage at 1.75mm or 1/32". 
PROPER ADHESIVE
Ardex Setting Materials offer an extensive range of cements, mortars and epoxy's designed for specific uses. Choosing the right product when installing large format tile is essential. TCNA recommends medium med mortars with full coverage on the back of the tile. It is strongly recommended that you float the adhesive onto the substrate with the notched side of the trowel, as well as "butter" the back of the tile to achieve maximum coverage. 
PROPER OFFSET
Laying our your large format tile prior to installation is important. It can help determine the patter that best suites your project. For large format tile, it is important to use a 1/3 (33%) offset opposed to the more traditional 1/2 "brick" pattern. The 1/3 offset helps to prevent lippage and cracking, while still creating a beautiful end result.